With "Deregathon" Florida changes rules to reduce regulatory burden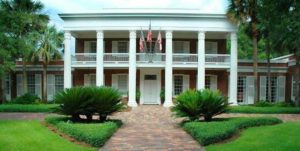 Since January 2019, spurred by Governor Ron DeSantis, the state of Florida has been on a deregulatory binge in matters relating to employment—with the emphasis upon occupational licensing.
On October 8, DeSantis announced some of the results of his administration's "Deregathon" in a laundry list of 50+ specific rules adopted across a range of licensing boards.
The rules revised or eliminated provisions DeSantis considered "unnecessary, burdensome regulations and barriers to Floridians looking to pursue their dreams."
Highlights of the new rules:
A change giving asbestos contractor and consultant applicants three attempts on the licensing exam before they need to reapply.
A 50% decrease in application fees for the athlete agent license, lowering it from $500 to $250;
Elimination of the personal financial statement in the application for electrical contractor licensure;
Reduced education and experience required for certified residential appraisers from 2,500 to 1,500 hours and replaced four- year college degree requirement with advanced coursework;
Streamlining of veterinarian licensure by requiring all fees up front, with the application, to allow the Department of Business and Professional Regulation (DBPR) to automatically issue a license within 48 hours upon receipt of a passing examination score by the applicant;
Loosening of the Boxing Commission's zero tolerance policy for prohibited substances to "reflect world-recognized standards, enabling more athletes to obtain licenses and compete";
Removal of the cosmetology licensing board requirement that applicants complete remedial hours if they fail the licensure exam two or more times;
Online, self-printing of licenses for certified public accountants, cosmetology, barbers, landscape architects, auctioneers, and building code administrators and inspectors—also allowing for no-fee renewal;
Lowering of the biennial renewal fees for real estate licensees by 50%, providing an $8.8 million savings to licensees;
Expansion of veterinary services authorized to be offered by Limited Service clinics to include micro-chipping of animals.
The governor's "global licensing" bill —which would allow Florida counties to recognize each others' occupational licenses— and sunset bill (eliminating boards that are not specifically reauthorized periodically by the legislature) remain on the wish list until the legislature acts on them.