With sweeping new law, Arizona aims to reset national standards for license portability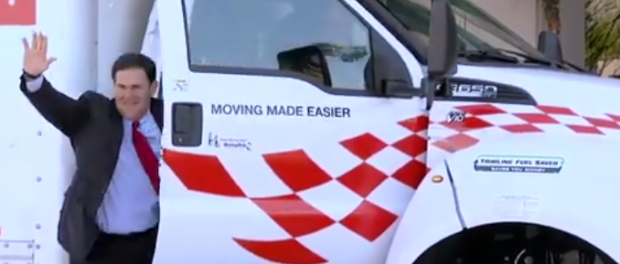 Profession by profession and state by state: For better or worse, incremental change has been the norm for decades in setting standards in occupational licensing. And it's made interstate mobility for professionals a constant challenge. But with HB 2569, passed and signed into Arizona law April 10, the Arizona legislature and governor will make moving to Arizona a much easier process for licensed professionals who want to work there.
The new law, taking effect September 1, is the first of its kind in the nation. It is simple in concept but sweeping in effect. For any occupation that requires a license, people will be able to practice in Arizona, if it's their primary residence, with the license they have earned in another state as long as they've been licensed for a year.
With a few provisos—background checks and possible state law exams are required and nobody with pending discipline action can qualify—licenses in occupations from psychology, cosmetology, and physical therapy to medicine, dental hygiene, and teaching will be recognized in Arizona.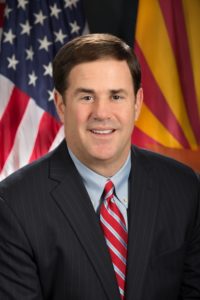 Governor Doug Ducey, using a pair of prop scissors to cut an enormous stretch of literal red tape as part of the bill-signing, declared the measure is "pure common sense."
"Whether you're a plumber, a barber, a nurse or anything else, you don't lose your skills just because you pack up a U-Haul truck and move. If licensing, qualifications, training, and expertise meet Arizona standards, let's grant them an Arizona license and let them work." Governor Ducey's office projects that about 100,000 people will move to Arizona from out of state in 2019.
Although several states have applied a similar concept by passing licensing reciprocity laws that apply to military spouses, universal license recognition is an idea no other state has tried, he pointed out.  "We believe this can be a model for the rest of the country to unleash economic opportunity," Ducey said.
Steven Grennhut, a senior fellow with R Street Institute, a conservative think tank in Washington, DC, agrees. "Legislators in capitols across the country should emulate this bill. It's silly to prevent one state's resident from working in another state until that person goes through an entire training process that he or she has already completed somewhere else," Greenhut said in April.
Ducey has taken on occupational licensing regulations in earlier initiatives.  In 2017 he issued an executive order requiring that state licensing boards review and provide justification for every rule that the governor's office deemed excessive.
He also signed the "Right to Earn a Living Act" which prevented states from issuing any new occupational licensing rules that can't be justified on health and safety grounds. "Too many of these boards and commissions exist to stop competition, to stifle and protect the status quo," he said. "We're changing that in Arizona."
In a 2017 study of 102 common licenses for low-income jobs by the Institute for Justice, Arizona was ranked the fourth most "burdensome" state because of the cost of obtaining licenses—on average $612—and the average number of days to obtain the licenses: 765.
The professions governed by Title 32 of Arizona state law, which the new law amends, include accountants, acupuncturists, architects, athletic trainers, barbers, behavioral health professionals, chiropractors, collection agencies, contractors, cosmetologists, dentists, embalmers, engineers, funeral directors, geologists, health professionals, home inspectors, landscape architects, physicians (allopathic, homeopatic, naturopathic, osteopathic, and their assistants), massage therapists, nurses, occupational therapists, opticians, pharmacists, physical therapists, podiatrists, postsecondary school teachers, professional driver training agents, psychologists, radiologists, real estate appraisers and agents, reporters (stenographers), respiratory care workers, surgeons, surveyors, and veterinarians.
But several licensing boards and professional associations have raised concerns about the new law.
Among them is the National Board of Certified Counselors (NBCC), which opposed the bill. The organization, which is working on improving counselor licensure portability along with other professional counselor organizations, says "A person could move to Arizona and be granted a license even if their previous state has much lower licensure requirements. NBCC believes a secure mental health counselor portability licensure process ensures that consumer protections are in place."
The Arizona Board of Technical Registration has requested clarification from the governor and state attorney general concerning the bill, because of fears that architects, engineers, geologists, home inspectors, landscape architects, and surveyors may actually face additional difficulty in obtaining an Arizona license because of the bill's residency requirements. The board licenses some people who wish to work in Arizona but do not live there and will not meet the residency requirement.
The effect of the new law upon large licensed occupations is likely to be sizable. For example, about 39,600 contractors in the state hold a license from the Registrar of Contractors. Under the new law, out-of-state construction workers may move to Arizona and, if they qualify, the Registrar will waive experience requirements and trade examinations, sparking fears of an increase in the construction worker labor pool that might saturate the market, leading to lower wages or increased joblessness.
Arizona's barbers and cosmetologists, however, already have reciprocity with other states. The State Board of Cosmetologists confirmed that it will issue a license approximately two to three weeks after an application is filed if an individual holds a license from another state and is in good standing with that state."
The State Board of Dental Examiners is one that has revamped its application forms to comply with the new law. But many elements of state licensure will not change. The law allows agencies to continue administering some tests to issue a license. For example, the State Board of Pharmacy charges out-of-state applicants $500 to take an exam on Arizona law, and that requirement will continue.  Traditional options for out of state professionals such as nurses remain in place: for instance, a multistate nursing license under the nurse licensure compact will not change, nor will licensure by endorsement.
Sidebar:
Arizona's new law in brief
To obtain licensure in Arizona under the new law, which amends A.R.S. § 32-4304, professionals licensed by another state must:
–Declare Arizona as their primary state of residence;
–Be currently licensed or certified in good standing, in the same occupation at the same level being applied for in Arizona;
–Hold a license/certificate in another state for a minimum of one year;
–Have a license/certificate in another state that has minimum education requirements and work/clinical requirements, as applicable, and verification by the other state that they have met those requirements;
–Have passed any exam required by the other state;
–Never previously had a license/certificate revoked or surrendered while under investigation for unprofessional conduct;
–Have no prior discipline in any state, unless it has been corrected/resolved. (If not, the application process is suspended until the discipline is resolved);
–Pay all applicable fees;
–Have no disqualifying criminal history pursuant to A.R.S. §41-1093.04; and
–Provide fingerprints and pass a criminal background check through the state Department of Public Safety and Federal Bureau of Investigation.