Sixth Circuit reverses decision against licensing requirement for lack of injury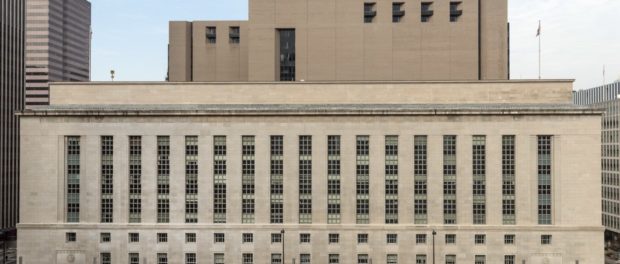 The US Court of Appeals for the Sixth Circuit, in a June decision, reversed a decision by a federal district court to enjoin the enforcement of sections of Tennessee's auctioneer licensing regime, holding that the plaintiffs in the case had not suffered any injury through its potential enforcement.
McLemore v. Gumucio, No. 22-5458
Will McLemore, who holds a Tennessee license, and the other plaintiffs in the case are auctioneers. Since 2019, Tennessee has required licensure for auctioneers located in the state who are selling online. The plaintiffs, claiming that this new rule applies to auctions originating out-of-state in which a Tennessee resident is bidding, brought suit to prohibit its enforcement, claiming that the law violated the Dormant Commerce Clause of the US Constitution, which prohibits states from placing undue burdens on interstate commerce.
Although Tennessee has never applied the law to out-of-state auctioneers and Board representatives had stated that they had no intention of doing so, a federal district court agreed with the plaintiffs, interpreting the statute to apply to out-of-state auctioneers who sell to residents of the state and permanently prohibiting its enforcement. The Board appealed that decision, and the case went up to the Sixth Circuit, which issued a June 20 decision reversing the lower court and dismissing the case for lack of jurisdiction.
On appeal, the Circuit Court agreed with the Board that the statute did not apply to out-of-state auctioneers. In addition to the actual text of the new law, which indicated that the statute was likely limited to auctioneers located within Tennessee, the Court cited statutory interpretation principles that dictated an assumption that such a statute would be confined to the geographic limit of the state. "[A]n ordinary reader might well assume, for example, that a Tennessee auctioneering statute does not impose licensing requirements on auctioneers located in Alaska or New Zealand," wrote Judge Raymond Kethledge.
The Court also took issue with the district court's decision to even hear the case. "A question not addressed in the district court's opinions is why the federal courts should be deciding this case at all," wrote Judge Kethledge. "The meaning of the Tennessee auctioneering statute . . . is for the Tennessee courts to decide." Under US Supreme Court precedent, federal courts usually abstain from interpreting state laws before the courts of that state do so themselves.
The Court also questioned whether the case was eligible to be heard by any court at all, given that the state had declared that it did not intend to apply the licensing requirement to out-of-state auctioneers. Noting that a plaintiff in a legal case must have an injury, either past or imminent, Judge Kethledge wrote, "None of the plaintiffs has even tried to allege any such injury here. McLemore is an in-state auctioneer and thus concededly must obtain a Tennessee license in any event. And the State undisputedly has never taken any action to require the out-of-state plaintiffs to obtain a Tennessee auctioneering license or to sanction them for not having one . . . [T]he Tennessee Attorney General has repeatedly argued that the 2019 amendment does not require out-of-state auctioneers to obtain a Tennessee license. And the out-of-state plaintiffs themselves have said that they continue to conduct their online auctioneering activities – including the acceptance of bids from Tennessee residents – as they have in the past."
"The federal courts cannot interpret the Tennessee auctioneering statute definitively – and in this case have no business interpreting it at all."