Policy to refer medical marijuana violations to board did not violate open meetings law
A policy created jointly behind closed doors by Colorado's public health department and medical board to refer physicians who violate the state's medical marijuana rules for prosecution was not in violation of either Colorado's Open Meetings Law or the state Administrative Procedure Act, a state appellate court ruled July 26.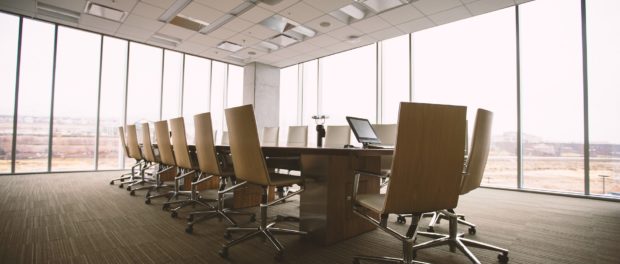 (Doe v. Colorado Department of Public Health and Environment).
The department is not the sort of public body envisioned by those laws, the court found.
The Department of Public Health and Environment administers Colorado's medical marijuana program. As part of that authority, it may refer physicians to the Colorado Medical Board if the department has cause to believe they have violated the state's medical marijuana laws.
In 2013, the Colorado State Auditor conducted an audit of the medical marijuana system and determined that the Department was not sufficiently regulating physicians who were prescribing to unqualified patients. The auditor's office recommended that the Department and medical board work together to establish guidelines for initiating investigations or referring physicians for discipline.
Employees of the two agencies then held a series of private discussions to develop those guidelines, which eventually became a policy for identifying physicians who overprescribe marijuana and referring them to the board for disciplinary proceedings.
The plaintiffs in this case were several doctors referred for disciplinary proceedings by the Department to the board under that policy. After filing a claim for documents on the formation of the referral policy from the two agencies under the Colorado Open Records Act, the physicians brought a claim alleging violations of the state's Open Meetings Law and Administrative Procedure Act, arguing that the referral policy was improperly created in private and seeking to have it invalidated.
A district court dismissed the case against the board, but declared summary judgment in favor of the physicians against the department, holding that the creation of the referral policy was invalid for violating the Open Meetings Law, and ordering the department to cease enforcing the policy, but declining to halt the board's prosecution of the plaintiff doctors.
Both the department and the physicians appealed that decision, and the case went up to the Court of Appeals of Colorado, Second Division, which issued a decision in favor of the Department.
In its appeal, the department argued that the district court incorrectly held that the Open Meetings Law applied to discussions between its employees and those of the medical board, and the judges of the Court of Appeals agreed. Under the plain language of the Open Meetings Law, Judge Stephanie Dunn wrote, the department is not a "state public body" of the kind subject to the Law and its employees are thus not subject to open meetings requirements.
"References to 'members' and 'membership' peppered throughout the OML reinforce our conclusion that the General Assembly intended to limit 'state public body' to an established and defined body with an identifiable membership—not to an entire agency," Judge Dunn wrote. "Had the General Assembly intended the OML to apply to every meeting of two or more agency employees, it would have said so."
Further, reviewing the doctors' Administrative Procedure Act claims, Judge Dunn wrote that "to the extent the Doctors' APA claim is directed to the referrals (versus the Policy) , the Doctors do not explain—and we do not see—how a referral to the Board fits within the definition of 'action,' which the Act defines as 'any agency rule, order, interlocutory order, license, sanction, relief, or the equivalent or denial thereof, or failure to act . . .'"
"Namely, the referrals didn't determine anything, let alone any 'rights or obligations' . . . Nor can we agree that 'legal consequences' will flow from the referrals . . . True, the referrals alert the Board to possible violation of the Medical Practice Act. But nothing concrete flows from the referrals themselves. The Board may investigate, but an investigation is not final."
Finally, although the Administrative Procedure Act requires notice and hearing procedures when agencies adopt rules, the Act exempts "interpretative rules or general statements of policy." These interpretive rules, such as the referral policy, serve only an advisory function, explained the judge, and are not binding on the agency; "they cannot mandate a particular result."