Physician seeking exam exemption from national specialty certifying body must bring suit in Texas, where certifier is located
Forcing a New Jersey doctor to litigate claims against a national specialty certifying body in Texas was not unreasonable, a federal judge in New Jersey held June 9, dismissing the doctor's complaint. The court upheld a jurisdiction clause contained in an application for certification by the American Board of Obstetrics and Gynecology.
(Hage v. American Board of Obstetrics and Gynecology)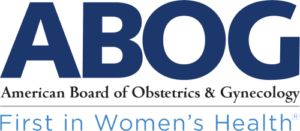 Charles Hage, an OB-GYN in New Jersey, maintained certification with the board, even maintaining it after 2002, when he developed an eye condition that prevented him from surgical or intrusive examinations, forcing him to move into medical administration.
Applications for renewal of certification with the board contain a clause requiring any dispute to be adjudicated in Dallas. This clause became relevant in 2013, when Hage applied for an exemption from the periodic examination necessary for maintenance of certification with the board, citing his visual impairment.
The board granted his first exemption request, but denied any further ones, and Hage fell out of compliance with certification requirements. In 2015, Hage applied for retired status with the board, and was told that, while the retired status was granted, the board's site would simply display that his certification had expired.
In 2017, Hage claims that he lost a job opportunity as the medical director of an insurance company because the board would not explain his retired status to his prospective employer. In 2019, he filed suit against the board in New Jersey, arguing that it was unreasonable for the board to require regular maintenance of certification for physicians with disabilities such as his.
In response, the board first moved to change the venue of the case to a federal district court, and then filed to dismiss on the grounds that Hage had brought the case in the wrong jurisdiction. Judge Anne Thompson, of the U.S. District Court in New Jersey, issued a decision in favor of the board.
In response, Hage argued that the venue clause in the recertification application simply did not apply to the particular issues in his suit. Judge Thompson rejected that claim, holding that the language in the recertification application did, indeed, encompass Hage's claims, and likely any other claims one could bring against the board regarding certification.
The clause stated that venue would be in Dallas "with regard to any dispute that may arise with regard to the conduct of the examination or . . . qualification for, and any entitlement . . . to continue to qualify for, a Certificate or Diploma."
Hage's claims, Judge Thompson wrote, arose from just such disputes, and were encompassed by the clause's language.
Hage next argued that the clause was unreasonable, but the judge disagreed, stating that litigating the case in Dallas "would not unduly inconvenience" Hage, at least under legal precedent governing forum clauses which only invalidate a clause if the plaintiff "for all practical purposes be deprived" of a day in court. The court also rejected an argument that requiring him to litigate in Texas would be contrary to public policy.