Pandemic prompts waivers, wider scopes of practice nationwide Could changes become permanent?
The inability to administer traditional licensing exams, the switch to online learning, telecommuting and telehealth, delayed graduations, and a shortage of critical health personnel —all side effects of the COVID-19 pandemic—have given increased leverage to occupational licensing critics who have long sought loosening of entry requirements and practice standards in the interest of increasing job mobility, expanding labor pools, and reducing restrictions on corporate practice, particularly in health care.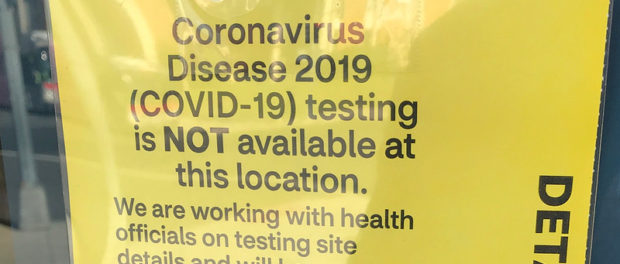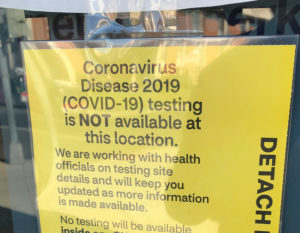 In March, as the pandemic picked up speed, the U.S. Secretary of Health and Human Services Alex Azar called for all states to relax scope-of-practice policies.
And, although multiple states had already adopted sweeping occupational licensing rollbacks, the pandemic led legislatures and governors across the country to adopt additional measures, on an emergency basis, waiving some normal credentialing requirements for health care professionals.
Popular measures in recent months include removing physician oversight requirements for physician assistants and advanced nurse practitioners and allowing them to treat COVID-19 patients, give physical exams, and prescribe medications; accelerating graduation of health professional students; and expanding "hospital-at-home" and telehealth options.
In a policy brief, the pro-free market Mercatus Center at George Mason University compiled lists of states that had adopted emergency changes such as temporary licensing, waivee or reduced licensing requirements, extended license expirations, expansions of medical scope of practice, waived fees, and authorization for inactive or retired licensees to practice.
Bills passed in the first six months of 2020 include provisions to allow:
Out of state medical personnel temporary licenses
Georgia, Illinois, Kansas, Louisiana, Maryland, Massachusetts, Michigan, New Hampshire, New Jersey, New York, Oregon, South Carolina, Tennessee, Texas
Waived or modified licensing requirements
Idaho, Maine, Michigan (nurse aide examination, continuing education), Missouri, New Hampshire (modified clinical experience requirements), New York (several occupations), Pennsylvania (nursing exam), Texas (nurses).
Extended expiration
Iowa, Maryland, Oklahoma, Pennsylvania
Blanket expansion of medical scope of practice
Maryland, New York (select personnel)
Authorization for inactive or retired licensees to practice
Illinois, Iowa, Maryland, Massachusetts, New York, North Carolina, Texas
Waived fees
Georgia, Pennsylvania, South Carolina
Mercatus, the Brookings Institution, and the U.S. Department of Labor have expressed support for making many of these emergency measures permanent— including instant reciprocity for health professionals licensed in other states and broad suspension of telepractice restrictions.