No "family and friends exception": Conviction for writing prescriptions for non-patients is crime of moral turpitude, automatically justifying revocation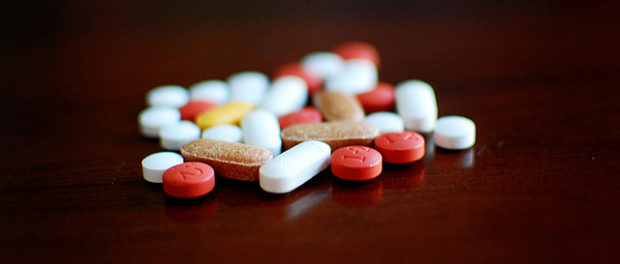 An appellate court in Maryland affirmed a state medical board decision to revoke the license of a doctor who was convicted of criminal charges after writing illicit prescriptions for his friends and family, holding that the board was correct that such an action was a crime of moral turpitude and that the doctor was not entitled to a hearing.
Burke v. Maryland Board of Physicians
In 2019, physician Thomas Burke pleaded guilty to criminal charges of writing illicit prescriptions for friends and members of his family, at least one of whom had an opioid addiction and subsequently appeared to have sold those drugs. Burke was sentenced to three years in prison and surrendered his medical prescribing registrations.
By the time of Burke's conviction, the board had already brought disciplinary charges against him, but following his conviction, the state attorney general moved to shorten the process, filing to revoke his medical license based on the assertion that he had been convicted of crimes of moral turpitude and was not entitled to a hearing on the matter. The board did just that, and Burke appealed.
Before the Court of Special Appeals of Maryland, Burke argued that his actions were not, in fact, crimes of moral turpitude. Unfortunately for him, the court disagreed. Burke had written multiple prescriptions for people who were not his patients, and the court agreed with the board's assertion that his actions had been "contrary to the accepted and customary rule of right and duty that he owes to his fellow citizens," and thus crimes of moral turpitude.
"Dr. Burke seems to suggest that he should be given a pass for his behavior by having us find a 'friends and family exception'" to Maryland law prohibiting physicians from issuing prescriptions for non-patients, wrote Judge E. Gregory Wells for the court.
"We decline to do so. Regardless of whether the drugs were sold to a drug cartel or prescribed to friends, under Maryland law, a doctor may not use their license to prescribe . . . in a manner inconsistent with the standards of their profession."
Burke also argued that his actions were not "shocking" enough to rise to the level of moral turpitude, but the court again disagreed. "Dr. Burke's decision to prescribe drugs 'outside of the standards of the medical profession' could have led to an overdose, especially in persons with a history of substance use, and 'show[s] such disregard for social norms and ethical standards of the medical profession that he undermined the public confidence in the profession,'" wrote Judge Wells.
Last, Burke challenged the board's decision to revoke his license without providing him an evidentiary hearing. The court again disagreed, with Judge Wells writing that the board's discretion in choosing to charge him under a section of law that does not require a hearing did not violate any law or constitutional requirement.
Burke had pleaded guilty to a crime, conviction of which authorizes the board under Maryland law to revoke a physician's license, the court said in affirming the board's revocation order. The board's determination of whether a crime is one of moral turpitude is not one that needs testimony from a licensee. Further, under relevant statutory law, the allowable defense responses to a show-cause order like the one in Burke's case explicitly do not include mitigating factors, which is what Burke had wanted to introduce at a hearing.