No exemption from licensing rules for small-sized business
A Pennsylvania court ruled June 4 against a woman who had brought a legal case seeking an exception to state licensing law in order to continue operating her unlicensed real estate business, making the argument that the state's licensing scheme was unduly burdensome on her small practice.
(Ladd v. Real Estate Commission of the Commonwealth of Pennsylvania)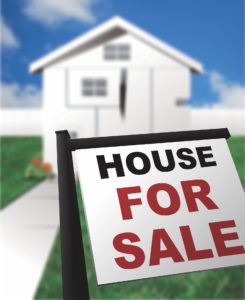 In its decision, the court noted that state law was not required to make exceptions for professional practices with only a few clients.
Sara Ladd worked, in her own words, as a "short-term vacation property manager" in the Pocono Mountains in Pennsylvania, at first renting out two houses and setting up a website to manage those rentals, and then later helping others to rent their properties, as well. Eventually, Ladd set up a company to provide rental management services. At this point, the Pennsylvania's Real Estate Commission contacted Ladd to tell her that she was engaged in the unlicensed practice of real estate. Ladd then ceased operating.
Ladd and one of her clients then filed a court case seeking a declaratory judgment from the Commonwealth Court of Pennsylvania against the board, arguing that the state's Real Estate Licensing and Registration Act, the statutory scheme which prevents her from operating her rental management business, imposes undue burdens on her ability to pursue her chosen occupation, in violation of the Pennsylvania Constitution.
The plaintiffs argued that, because her business was smaller than that of licensed real estate agents, with a limited number of clients, it should not be subject to the same regulatory scheme.
The Commission argued that Ladd's legal action was premature because it had not yet taken formal action against her. However, the court disagreed, holding that, under Pennsylvania judicial precedent, an industry plaintiff potentially impacted by an enforcement decision–—in the way that Ladd would be in this case—was entitled to an advance decision. "Here," Judge Kevin Brobson wrote, "Ladd faces the direct and immediate price of compliance with RELRA or sanctions for noncompliance."
Turning to the substance of the case, the court held that the Act's licensing scheme prohibiting Ladd from operating as a rental agent was in accordance with Pennsylvania's constitution.
Noting the similarity of the real estate licensing scheme to other professions, Judge Brobson wrote that "We would no sooner obviate the requirement for a professional engaging in the practice of real estate to hold a license than we would obviate the licensure requirement for an attorney, physical therapist, or any other professional, merely because they have limited clients or only practice part of the year."
"Were this court to accept Petitioners' argument, we would effectively upend the legitimacy of any requirement by the Commonwealth for a professional license."
The court acknowledged that, given the small size of her business, Ladd would face a relatively greater burden than a professional real estate agent, but noted that the Pennsylvania Constitution "does not require the General Assembly to establish a tiered system for every professional that it regulates in order to account for different volumes of work performed."
"Ladd likely shares her frustration with any other person who aspired to work minimally in a given field but feels the prerequisites for that field are too onerous. Despite the reasonableness of her frustration, we are still compelled to uphold the will of the General Assembly in policing professionals."
Having rejected Ladd's arguments, the court dismissed her case.