National exam administrator not required to provide due process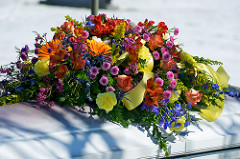 To read more, please subscribe.

A federal court in New York, in a March 3 decision, dismissed several claims filed by a funeral director against the International Conference of Funeral Service Examining Boards. The suit stemmed from the Conference's denial of his request to forward his test scores to a state licensing agency, without providing him the opportunity to contest its decision.