Lower court cannot throw out disciplinary decision by substituting own judgment for board's
The Court of Appeals of Mississippi reversed a decision by a lower court against the state's Board of Nursing September 17, holding that the judge of that court improperly threw out a disciplinary decision of the board after re-weighing the evidence against the disciplined nurse at the center of the case.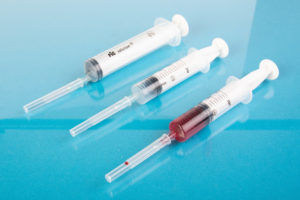 (State of Mississippi Board of Nursing v. Hobson)
In 2014, nurse Ann Hobson tested positive for Demerol following an apparent break-in of a narcotics lockbox at the hospital where she worked.
The hospital fired her, and the board followed with disciplinary charges. After disciplinary proceedings, the board suspended Hobson's license for six months.
Hobson appealed, arguing that the board had insufficient evidence to discipline her, specifically challenging the results of the hospital's specimen collection and sampling that found Demerol in her system. The sample attributed to her—which had tested positive—was actually that of a different person, she claimed.
A state chancery court reversed the board's disciplinary decision, noting "concern" with factual elements of the case, including the presence of a birthday party near the lockbox at the time of the theft, issues with the chain of custody of the materials from the drug screening which found Demerol in Hobson's system, and the absence of Normeperidine, a metabolite of Demerol, in Hobson's system.
The board appealed that decision, and the case went up to a state Court of Appeals, which upheld Hobson's discipline.
The appellate court did not find Hobson's arguments persuasive, overruling the lower court's acceptance of her challenges to the board's factual findings. The chancery judge had based his decision to overturn the board his own evaluation of the evidence in the case, and the Court of Appeals found such a re- evaluation of the board's evidentiary decisions improper.
"The question before the court was not whether the agency's decision was subject to 'concerns,' as outlined by the chancellor, but 'whether there was substantial evidence to support the finding of the administrative agency,'" The court said.
"The court[s] may not substitute [their] own judgment for that of the agency which rendered the decision, nor may we re-weigh the facts of the case," wrote Judge Latrice Westbrooks for the court, citing case precedent.
Having held that the board's decision was properly made, the Court of Appeals reversed the judgment of the lower court and reinstated the suspension of Hobson's license.