Licensee who defrauded client can be disciplined, court rules
An appellate court in California, in a November 20 decision, upheld a decision by the state's Real Estate Commissioner to revoke the license of a real estate agent who had fraudulently sold his clients his own interest in a shaky investment, holding that the fraudulent transactions were sufficiently related to his practice to warrant discipline.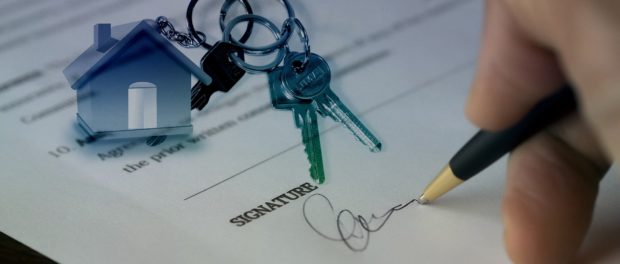 (Martin v. Bell)
The case involved Chad Martin, a licensed real estate agent, who recommended that several of his clients invest in promissory notes secured by real estate.
In 2007, Martin sold clients his own investment in a promissory note secured by a housing development. In doing so, Martin lied about the property associated with the note, telling his clients that homes had been built when none actually had, and that the borrower for the note had been reliable, even though that borrower had already defaulted on payments owed on the note.
Predictably, the arrangement fell to pieces. Four months after Martin sold his clients on the note, the borrower defaulted on his interest payments. Another lender with a higher priority than Martin's clients then foreclosed on the property, extinguishing the clients' interests—$243,000 total. The clients then filed suit against Martin for fraud and breach of his fiduciary obligations, and a court agreed, finding Martin had committed fraud.
Following that decision, an official with the state's Real Estate Commission filed a disciplinary accusation against Martin, setting up a disciplinary case based on the court's finding that Martin had committed fraud. Following a hearing, the state Real Estate Commissioner revoked Martin's license. Martin appealed, and the case went up to a California Court of Appeals in Sacramento.
Martin's primary argument on appeal was that, although he was guilty of fraud, that fraud was not sufficiently connected to his real estate license to justify discipline. His fraudulent sales of investment interest in the shaky promissory note, he claimed, simply did not involve a transaction that required a real estate license.
In support of this argument, he cited a section of California law which defines a real estate broker as someone who engages in certain specific real estate transactions, which he claimed did not include his transgressive hawking of his own failed real estate investment.
The court did not agree. Judge Cole Blease wrote that a different section of state law specified that a real estate license is required not just when a person enacts real estate transaction, but also when a person acts in the capacity of a real estate broker, a wider category of actions that includes actions like advertising and, specific to Martin's case, performing services for owners of promissory notes.
By selling his interest in the promissory note and agreeing to service the note for his clients, "Martin plainly engaged in an activity that required a broker's license," the judge continued. "He agreed to perform services for [the clients], in anticipation of compensation, in connection with their ownership of a promissory note that was secured by a lien on the . . . property."
Martin admitted to fraud in connection with that transaction, and so his fraud was committed in connection with a transaction that required a real estate license.
The court also rejected Martin's claim that, because he only sold his clients his own interest in the note, the proper frame of reference for his action was that of a private party selling their own property, not a broker making a sale for compensation.
Among the actions requiring a real estate license, the court said in upholding the board's revocation of Martin's license, was assuming to act as a broker, and he had done this by appearing to be acting as a broker in selling his clients on the note.