Licensee being treated for bipolar disorder was shown to be permanently unfit to practice
A physician with bipolar disorder, who was evaluated as unable to practice without treatment and thus unfit to practice, was properly barred from practicing by the state medical board, the Court of Appeals of Ohio, 10th Appellate District held February 4.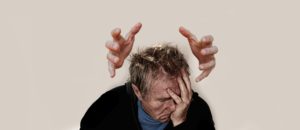 The doctor, referred to only as "MM" in court documents, was diagnosed with bipolar disorder while in medical school in 2011. She graduated in 2014 and began working for MetroHealth System in Cleveland.
In 2015, after MM disclosed her illness on a training certificate application, the board ordered her to submit to a psychiatric evaluation. The evaluating doctor declared MM incapable of safe practice, but also found that she was amenable to treatment. MM entered into a consent agreement with the board that required her to enter specific treatment and monitoring.
In October 2017, MetroHealth terminated MM's residency following several behavioral incidents, including accusations by MM that other staff were harming patients to retaliate against her, according to MetroHealth. MetroHealth also cited a July evaluation by MM's psychiatrist stating that MM would likely continue to have behavioral issues and would be better suited to a low-stress environment.
After MetroHealth reported MM's termination, the board ordered her to undergo another psychiatric evaluation and eventually suspended her license. This time, the analyzing physician diagnosed MM with schizoaffective disorder, stating that such a condition rendered MM incapable of practicing medicine and recommending that she not engage in direct patient care. A hearing examiner declared MM unfit to practice and she was permanently barred from inpatient care.
Despite what appears to be a harsh outcome, the board does seem to have tempered MM's discipline. At least one board member tried to convince the others that MM could return to full practice after additional treatment and in an outpatient setting. Other board members, seemingly persuaded, modified the hearing examiner's recommended order to allow MM to treat patients in an outpatient setting once board-approved psychiatrist clear her to resume practicing.
Still, MM appealed the decision, challenging the finding of the board's psychiatrist on the grounds that he based his diagnosis on incomplete informa- tion, noting that the psychiatrist had not consulted her own treating psychiatrist or the academic advisor for her residency program before completing his analysis. The board disagreed, holding that the psychiatrist's testimony was still credible, and was appropriately based on his own in-person evaluations of MM.
The case eventually rose to the Court of Appeals of Ohio for the Tenth District. In her appeal, MM argued that no evidence existed that she would be permanently impaired, and that the board had relied on flawed expert testimony.
The court disagreed. Judge Jennifer Brunner noted that the board's case record contained sufficient evidence—in the form of testimony from the physician who evaluated MM—to show that MM's impairment was permanent and that she was unfit to practice.
Citing Ohio law, that physician stated that he considered MM unfit for practice because she was taking medication to treat her condition. "My interpretation of the Board rules indicates that… this term 'inability to practice' includes an inability to practice… without appropriate treatment, monitoring, or supervision… And, in fact, she does indeed require medication treatment for the symptoms of her schizoaffective disorder. So because she needs medication treatment to sustain her ability to practice, she is, by definition, unable to practice."