Hawaii gives strong "yes" to keeping regulation of athletic trainers
In the past, athletic trainers might have appeared on a list of occupations likely to be targeted for deregulation. But the Hawaii auditor, in the first sunset evaluation of athletic trainer regulation since 2012 when it was adopted, emphatically concludes in a September 2017 sunset report that continued regulation by the state is warranted, largely because of the potential threat that Improperly trained athletic trainers can pose to students dealing with injuries.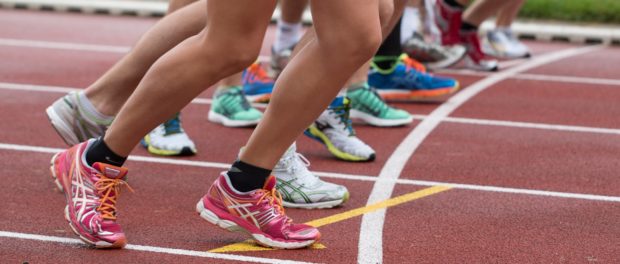 All states except California require athletic trainers to be regulated. Under Hawaii law, athletic trainers must be certified by a private national credentialing organization called the Board of Certification and are regulated by the central Department of Commerce and Consumer Affairs. The trainers work under the supervision of a physician, but if a physician is not present, they work under written athletic service plans or protocols. 
All Hawaiian public high schools have at least one athletic trainer. Athletic trainers prepare athletes with taping, stretching, and application of heat treatments and notify the coaching staff of which student athletes are ready to play and whether their activities are restricted by ailments. The athletic trainers monitor temperature, humidity, and wind to reduce risk of heat illnesses. If there is an injury, the athletic trainer is generally first on the scene and performs initial treatment such as splinting and positioning.
At sporting events and practices, athletic trainers are responsible for diagnosing injuries such as concussions and heat-stroke, and they make returrn-to-play/return-to-practice decisions. They are trained to conduct emergency medical procedures including airway establishment, neutral spine alignment, and use of a defibrillator.
Among reasons that the Hawaii auditor cites in support of continuing regulation:
• Sports injuries are very common; 3.5 million children 14 and younger in the U.S. get hurt annually playing sports or participating in recreational activities
• 21% of traumatic brain injuries among American children are caused by sports and recreational activities;
• Current law is not overly restrictive because it allows trainers traveling from other states, except California, to practice temporarily in Hawaii, and other non-athletic trainers who are in the medical field may also conduct related procedures within their scope of practice.
• Regulation ensures that athletic trainers are educated in acute-care treatments including concussion management. During 2016, 67 public and private schools participating in the concussion program reported 1,092 concussions—a number that has risen, the auditor believes, because of heightened awareness of concussions and enhanced reporting.
The auditor recommended loosening some of the exemptions so that California athletic trainers have more latitude to practice in the state when visiting, but otherwise recommended that the current regulatory program be continued.