Federal court okays class action over foreign-graduate licensing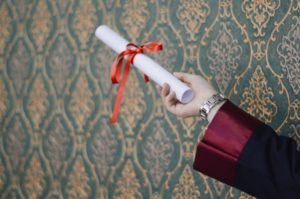 A federal judge in Pennsylvania, on March 23, certified a class of patient plaintiffs in a suit against the Educational Commission for Foreign Medical Graduates, authorizing the plaintiffs' class action to proceed. The patients alleged that the Commission twice improperly certified a doctor, accused of sexual misconduct, who applied using false names.
(Russell v. Educational Commission for Foreign Medical Graduates)
The Commission is a private organization that verifies degrees from foreign educational institutions and administers tests of medical knowledge for the purpose of reciprocal licensure in the U.S. and Canada.
In 1992, license candidate Oluwafemi Charles Igberase applied to the Commission, passing its medical licensing exam on his third try and receiving certification. Two years later, Igberase apparently again applied for certification, this time under a false identity, changing his birth date and switching the order of his name to Igberase Oluwafemi Charles. The Commission approved this second certification as well.
The following year, the Commission discovered the deception and revoked both certifications, but in 1996 Igberase applied for certification yet again, this time using a false passport under the name John Charles. The Commission again certified him.
In 1998, Igberase began a residency at a hospital in New Jersey. Two years into that residency, the hospital asked the Commission to investigate Igberase because it had discovered that he had served in other residencies using his original last name. Igberase, maintaining his identity as John Akoda, contested the investigation, but was eventually dismissed from the hospital anyway for using a false Social Security number.
In 2006, Igberase began a second residency using the Akoda identity. This time he completed the program and successfully applied for a medical license in Maryland using false documents. He then began working at another hospital in that state.
Ten years later, in 2016, law enforcement officers searched Igberase's offices and discovered a trove of fraudulent documents, leading Igberase to plead guilty to a criminal charge of misusing a Social Security number. The Commission again revoked the certification, this time of the certificate issued to the false John Akoda identity. Additionally, Maryland revoked his medical license and he was fired by his employer hospital.
Following these revelations and legal actions, several patients of Igberase, alleging that he had engaged in inappropriate sexual behavior during his years of practice, brought suit against the Commission for improperly issuing its certification, and sought to certify a plaintiff class of all patients seen by Igberase.
The decisions of the court regarding certification of the class were mixed. All of the patients had the same basic claims against the Commission, but because Igberase's history of fraudulently applying for certification was so long, real differences existed between the actions the Commission took to investigate him at the different stages of his deceptions.
Patients of Igberase's prior to the Commission's 2000 investigation, prompted by his employer's inquiries, were in a different position than those who were his patients before that time, and the two groups of patients could therefore not be certified together as a class.
Additionally, Judge Wolson determined that the remaining plaintiffs could not be certified as a class for the issues of causation and damages, as those issues were too individualized for the different plaintiffs. "It is all but impossible to separate question of causation and harm from the individual damages that any plaintiff suffered," he wrote. "There would be little efficiency to be gained from such a certification because the evidence in the class action portion of the case would overlap with the evidence in the individual portion of the case. Presenting the evidence twice would eliminate any efficiency."
However, Judge Wolson did accept class status for the issues of the Commission's potential duties and breach of those duties. The judge noted that, "barring any exceptional circumstances . . . whatever duty (if any) ECFMG owes to one proposed class member, ECFMG owes the same duty (if any) to the next proposed class member. Moreover, whether ECFMG has breached this duty is a common question of fact for each prospective class member, as the question looks to ECFMG's own conduct and not the conduct of individual class members."