Default discipline of licensee who sent rebuttal letter prior to filing of disciplinary charges is valid
The Arkansas Supreme Court, in a March 19 decision, upheld a license suspension imposed by the state Supreme Court Committee on Professional Conduct in a default judgment, holding that a letter of explanation sent by the licensee attorney months before the filing of formal disciplinary charges against him was not a formal response to those charges.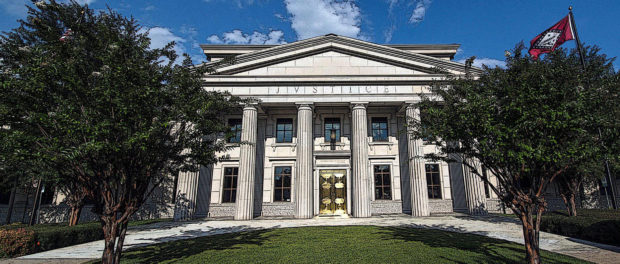 (Oliver vs. Ligon)
This case revolves around a 2017 probate case. When his client died, attorney Charles Oliver probated an older—and superseded—version of his client's will, leading a court hearing to remove Oliver as the estate's attorney, which, in turn, prompted an investigation by the state Office of Professional Conduct.
In July 2017, Oliver sent a letter to the Office that he later characterized as his formal response to the allegations that prompted the investigation, explaining that he chose to probate the earlier version of his client's earlier will because he believed that she was not competent when she asked him to execute the later version. The Office, unsatisfied with this explanation, filed formal disciplinary charges in January 2018.
Oliver never responded, despite a warning in the disciplinary complaint and summons sent to him stating that, if he failed to respond, such a failure would be considered a default admission of the allegations against him. Accordingly, the state Supreme Court Committee of Professional Conduct issued a default judgment suspending his license for five years.
Oliver filed a petition for reconsideration, but under Arkansas Supreme Court procedural rules a failure to respond can be remedied if the attorney can establish "compelling and cogent evidence of unavoidable circumstances sufficient to excuse or justify the failure to respond." Finding that he had no such compelling reason, the Committee upheld the suspension.
Oliver appealed the decision, arguing not that he was unable to respond to charges, but, instead, that the formal letter of explanation that he sent to the Office of Professional Conduct—six months prior to the filing of formal charges— was sufficient as a response.
The Supreme Court of Arkansas, hearing the case, issued a decision affirming the suspension March 19.
The court disagreed with Oliver's contention that his response letter was sufficient to formally contest his disciplinary charges, noting that the letter was sent before the existence of those charges, and could not be considered a response, as such. "Oliver's initial letter was a response to the circuit court's allegations to the OPC, not the official OPC complaint filed after a thorough investigation," wrote Justice Rhonda Wood. "And the initial letter was not a response to the eleven different rule violations Oliver was accused of committing."
"Oliver's reliance on the letter as his response does not itself constitute an unavoidable circumstance. Oliver should have known that his earlier response to the informal allegations would not suffice."