COVID-19 pandemic sends many state licensing exams on furlough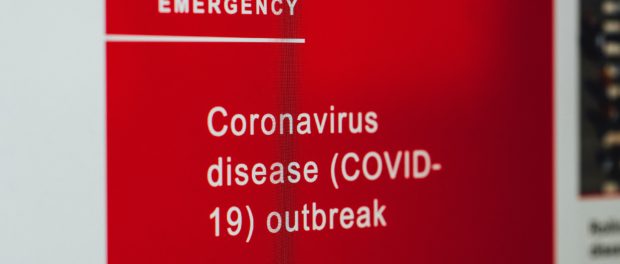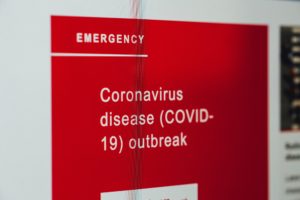 One side-effect of the national response to the COVID-19 pandemic emergency, which has imposed lockdown conditions in many states, is the indefinite tabling of many exam administrations, and the prospect that "live, in-person" testing could become a thing of the past. Since social distancing requirements, including bans on large gatherings, have made such exams impractical, states have chosen a range of creative measures to manage.
National test developer Pearson VUE, for example, which conducts proctored exams for many occupations, including real estate, appearance enhancement, and barber exams, closed all of its testing centers March 17; PSI Exams did the same March 19. While cancelling several exams, New York state announced that when testing resumed in July, sites would have reduced capacities to maintain the recommended social distancing of 6 feet. The American Bar Association Board of Governors officially asked state bars to consider allowing new candidates (first-time exam takers only) to engage in limited practice without an examination until at least 2021.
The Wyoming bar exam that was scheduled for July was postponed and the state supreme court in March issued an emergency rule to allow bar applicants to practice in the state under supervision of a Wyoming- licensed attorney while their admission is pending.
In Washington, the chosen solution was made permanent. All candidates who had signed up for the July and September bar exams were waived into practice and became full attorneys.
Prometric testing centers chose a unique way to reduce examination-room numbers: random cancellation of candidates' exam appointments. A random selection of an estimated 33,000 candidates who signed up for the U.S. Medical Licensing Examination were informed by email that they would be taking the exam later.
Some, however, arrived at their exam centers to find the doors locked; they had not been notified that the exam had been cancelled. Others were left without certainty that exams would be held as scheduled.
The Student Doctor Network reported that one occupational therapy student was required to fly from the East Coast to Texas to take a board exam but Prometric reserved the right to cancel the exam as late as one day before.
With phone lines frequently turned off due to a surge in calls from prospective test-takers, online scheduling at Prometric also became overwhelmed, particularly affecting candidates who have testing accommodations under the ADA. At least one student, the UMSC reported, was advised by USMLE Candidate Services to request cancellation of her accommodation to regain access to online scheduling.
Practical issues are also driving some boards to reconsider their clinical exams. The California Dental Board Is requesting a formal review of the legal defensibility of its new mannequin-base examinations, the WREB and ADEX.
A coalition of dental school deans, dental students and California Dental Association representatives sent numerous written testimonies to the board requesting the review. They are requesting that graduating students with a passing score on a mannequin-based WREB or ADEX be immediately permitted to apply for licensure in California.
However, not all states or professions chose cancellation or postponement. In Mississippi, the Board of Bar Examiners consulted with 160 persons registered for the July 2020 bar exam and found a strong desire on the part of applicants to proceed with the bar exam at the earliest date possible.
The exam procedure included:
Deep cleaning and sanitization of the Jackson Convention Center venue;
Utilization of assigned seating spacing all applicants 6 feet apart, one examinee per table;
A flowchart for examinees showing them the routes to take to and from their seats on entering and exiting and during bathroom breaks;
Five single rooms for ADA accommodation examinees;
One double room for hand-writers taking the exam;
Required signing of a waiver of liability and hold-harmless agreement;
Recruitment of young lawyers to serve as proctors, in place of the usual stable of older proctors who are in high-risk categories;
Two security guards to assist with physical distancing and enforcement of sanitization requirements;
Hiring of four registered nurses or licensed practical nurses to screen all examinees by taking their temperature as they enter the test site using four infrared thermometers;
Allowing examinees to bring their own bottled water and hand sanitizer in clear containers only; and
Requiring proctors to wear gloves when handling test material.
However, the board advised candidates that it may not be able to continue absorbing the cost of the new protocols since the number of applicants has been declining as legal jobs in Mississippi dwindle.
As to whether professional licensing exams can go completely online and be conducted remotely, there seems to be strong consensus that this would stretch exam security beyond the breaking point. In addition, psychometric issues such as test validity, reliability, and fairness arise from the varying test environments.
Most professional associations continue to support physical in-person exams with health and safety protections or postponement of examinations until the pandemic emergency is over.