Court rejects attempt by convicted doctor to re-try charges against him before discipline panel
A state appellate court in Ohio, in an October 22 decision, rejected an attempt by a physician to challenge the facts underlying his guilty pleas in several felonies by arguing that he had only pleaded guilty to avoid the risk of conviction on dozens of other charges. The licensee's time to challenge the allegations against him was during the criminal process, the court said.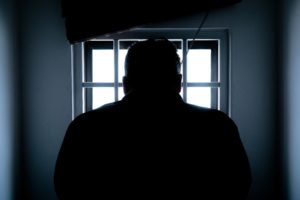 (Moore v. State Medical Board of Ohio)
In 2016, physician John Moore III pleaded guilty to several felonies related to his practice, including drug trafficking and Medicaid fraud, and was sentenced to 20 months in prison and ordered to pay $80,000.
When the state's medical board began a disciplinary procedure based on those convictions, Moore argued that he should be able to question the validity of the criminal charges to which he pleaded guilty by introducing mitigating evidence of his plea calculations.
"I thought it was the best way to resolve the mess of a situation at this time," considering the many criminal charges he was facing, he explained. The board, apparently unimpressed with this argument, revoked his license.
Moore appealed, and the case eventually rose to the state Court of Appeals for the 10th District.
On appeal, Moore continued to argue that he should have been allowed to introduce evidence casting doubt on the actions underlying his convictions, claiming that the hearing officer conducting his board case had arbitrarily forbidden his witnesses to testify and excluded his exhibits and objections.
Basically, Moore argued that he had pleaded guilty to seven felony charges only to avoid risking conviction on all 44 for which he was originally charged, and, therefore, the board should take that avoidance motivation into account to cast doubt on the truth of Moore's underlying conduct for that convictions and allow him to introduce evidence on those points.
He also argued that an Ohio law stating that criminal convictions are conclusive proof of the elements of the underlying crimes for the purposes of licensure disciplinary cases is unconstitutional.
This argument did not sway the court, and the judges declined to allow Moore to challenge the validity of his convictions.
"Ohio's court system afforded Dr. Moore the appropriate processes for contesting the criminal charges against him, and the medical board did not need to offer an avenue for collateral attack on his convictions," wrote Judge Frederick Nelson.
Additionally, regarding Moore's rejected witnesses, the court agreed with the reasoning of the hearing officer in Moore's case, who ruled that, even if Moore's witnesses had shown that law enforcement had entrapped him or run a poor investigation, none of it would contradict his guilty pleas as conclusive proof of his actions.
Having rejected Moore's arguments, the court affirmed his license revocation.