Court overturns revocation for 2007 child sexual assault conviction
An appellate court in Pennsylvania, in an October 4 decision, overturned a decision by the state's Board of Barber Examiners to revoke the barber licenses of a man convicted of sexually assaulting a child, holding that the board had improperly ignored evidence of the licensee's rehabilitation following a prison sentence and the long passage of time between his crimes and the board's discipline case.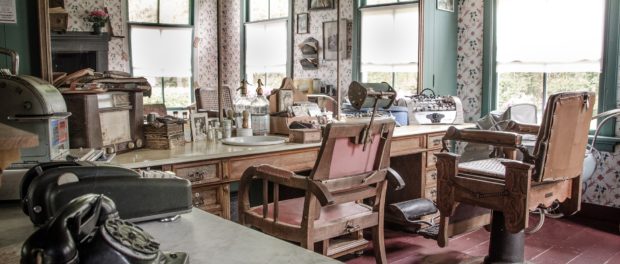 (King v. State Board of Barber Examiners).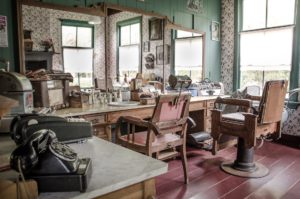 In 2007, David King was convicted of sexually assaulting a child, a crime for which he served approximately five years in prison, was required to register as a sex-offender registration, and prohibited from unsupervised contact with minor girls.
During his incarceration, King, who had been licensed as a barber since 1986, earned a barber teacher license. After his 2012 release on probation—which required that he maintain full-time employment—he began working at a barbering school as a teacher and barber.
In January of 2016, the Pennsylvania Board of Barber Examiners moved to discipline King based on his 2007 conviction. The board's disciplinary prosecution was authorized by Pennsylvania's Criminal History Record Information Act, which allows boards to discipline licensees convicted of crimes related to their profession.
Despite the severity of the crimes leading to his 2006 conviction, King's hearing before an administrative law judge produced a significant amount of mitigating evidence. King seems to have been a model parolee: compliant, employed, and participating in sex offender treatment programs, and his crimes–though especially heinous–were now 15 years in the past. In addition, his current job at the barbering school did not bring him into unsupervised contact with minors.
The administrative judge held that King was not a threat to the public and—although holding that King's conviction technically subjected him to disciplinary action—did not recommend sanctions against his license.
Despite that recommendation, the board revoked King's barber, barber manager, and barber teacher licenses, holding that the severity of King's crimes meant that—even a decade later—he was still a risk to minor clients or barbering students.
King appealed that decision to the state's Commonwealth Court, arguing that the board's revocation of his license was not reasonably related to a legitimate state purpose. The court agreed, reversing the board's revocation decision.
The court was skeptical of the board's concerns about the danger King would pose to the public were he to maintain his barber licenses. "While public safety is of considerable importance," wrote Judge Wojcik, "the Board's decision rests largely on speculative concerns."
The court noted that Pennsylvania's Barber License Law neither prohibits licensure based on prior convictions nor requires that licensees be of good moral character. In fact, Pennsylvania's Department of Corrections created a barber training program to allow inmates to obtain a license in order to be more employable after their release.
In addition, the court stated that the state's Board of Probation and Parole is the proper authority to determine whether a prison inmate is a danger to the public and should not be paroled, and that the profession of barbering would not place King in closer proximity to children than many other types of commercial establishments.
Last, the court noted that the board's decision seemed to simply assume King's bad moral character despite the great length of time between his crimes and the present day, despite state supreme court precedent requiring consideration of the passage of time in such cases, and despite evidence that he was rehabilitated during his incarceration.
The court also held that the Criminal History Records Information Act was generally intended to control the collection and dissemination of criminal records and provided no standards for the discretionary discipline authority it grants licensing boards, while the Barber License Law, a "specific, and more relevant statute," contained no authorization to discipline a barber for actions unrelated to the profession.
"In sum," Judge Wojcik concluded, "where the statutes delegate discretionary authority to revoke a professional license without establishing standards; our Supreme Court mandates consideration of the passage of time; the General Assembly has enacted other statutes that are specifically aimed at addressing the Board's concerns; and Pennsylvania law recognizes an individual's right to lawful employment, we concluded that the Board's imposition of the maximum sanction under [the Criminal History Record Information Act] exceeds what is reasonable with respect to the state interest it asserts."