Constitutional challenge of practice act may proceed
Reversing a trial court's dismissal of a suit challenging the constitutionality of a practice act, the Supreme Court of Georgia ruled May 18 that the state does recognize the right to work in one's chosen profession and two appellants could continue with their challenge of a licensing law.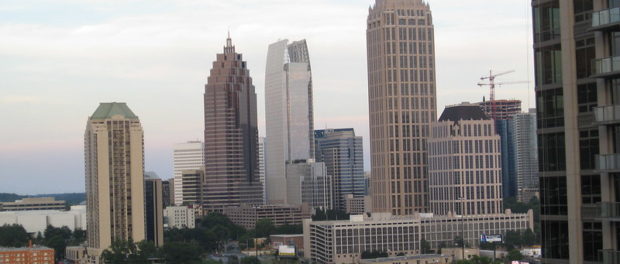 (Jackson et al. v. Raffensperger)
The case was brought by Mary Jackson, a lactation consultant, and her non-profit organization, Reach Our Sisters Everywhere, Inc. Jackson alleged that she is ineligible for a license because she lacks a privately issued credential required by the Georgia Lactation Consultant Practice Act, even though she believes her other private credentials make her equally competent.
In Georgia, to provide lactation consulting a person must obtain certification as an International Board Certified Lactation Consultant (IBCLC) which requires eight college-level health and science classes, six health-related continuing education courses, 300 supervised and unpaid clinical hours, and an exam.
A competitor organization offers certification as a Certified Lactation Counselor (CLC), which requires only a 45-hour course and passage of an examination. More than 800 CLCs offer services in Georgia while just 335 IBCLCs do so. In 2016 the legislature passed a bill authorizing only the IBCLC-certified persons (with some exceptions) to provide breastfeeding support.
The trial court ruled that the appellants had failed to state a claim upon which relief could be granted, in part because the Georgia Constitution does not recognize a right to work in one's chosen profession. The state supreme court held, however, that the state does recognize such a right.
"We have long recognized that the Georgia Constitution's Due Process Clause entitles Georgians to pursue a lawful occupation of their choosing free from unreasonable government interference," the court stated, noting that in 1939 it struck down a statute requiring anyone practicing photography to pay a licensing fee, sit for an exam, and provide proof of good moral character.
Other rulings have established that an individual's due process right to practice a healthcare profession is subject to reasonable regulation by the state.
The court remanded the case with direction to the trial court to reconsider the plaintiffs' motion to dismiss for failure to state a claim.