Case studies of deregulation campaigns stress coalition building, data gathering, labor union support, & communication
Whether the agenda is to update, streamline, or pare occupational regulation to the bare minimum, what are the best strategies for achieving results? That was one of the questions that National Conference of State Legislatures (NCSL) wished to answer with 11 case studies of states where various approaches to the deregulatory mission had different results.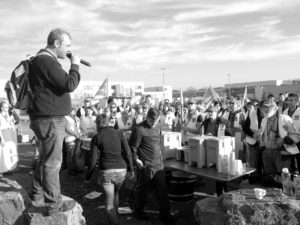 The report on the case examples, released in November 2019, is entitled NCSL Occupational Licensing Consortium Case Study Reports.
NCSL grouped the states' strategies into four categories:
Large scale licensing changes

Arkansas, for example, sought to build a coalition to achieve for its occupational licensing initiative. Kentucky enountered challenges and barriers when attempting to change decentralized occupational licensing in that state.

Initiatives to benefit targeted populations such as those with a criminal record or minority populations

In Delaware, the focus was on reducing barriers to entry to occupations by justice-involved individuals; Utah developed a Senate bill to reduce barriers to licensing for military spouses; Connecticut chose the tactic of a Minority Teacher Recruitment and Retention bill to seek less regulation of profesionals.

New legislation

For Illinois, the approach was to pass sunrise legislation to subject new licensing proposals to scrutiny; in Indiana, supporters succeeeded in passing nursing compact legislation but failed to pass Emergency Medical Services compact legislation; in Nevada, the nursing compact legislation did not pass.

Pursuing licensure efforts with a regulatory approach

In Maryland, for example, supporters were able to reduce regulation of cosmetologists but not plumbers or heating, ventilation, air conditioning, and refrigeration professionals.
In evaluating action plans for reducing barriers to entry and improving the portability of licenses, NCSL found that building coalitions, robust communication across stakeholders, gathering valid and reliable data, and labor union support were important factors in success or failure.