$368K in board's licensing fees "stuffed in drawers and filing cabinets" and never deposited, auditor finds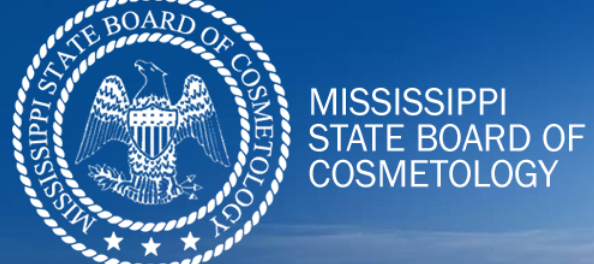 In 2017, the Mississippi Board of Cosmetology began adopting a no-cash-accepted policy, a daily-deposits-required policy, and a raft of tighter procedures, after the state auditor discovered that nine months' worth of cash, checks, and money orders the board received—totaling $368,000—were never deposited. The amount was almost equal to half of the board's annual budget of about $750,000. When the stray income was eventually deposited and reported to the state, the board estimates, it lost about $21,000 due to the mishandling of cash receipts.
Board members had expressed concern about complaints of a growing backlog of unprocessed cosmetology license applications in spring 2017. Pressed by the board for an explanation, the board's executive director, David Derrick, cited a new computer system and staff turnover but resigned in May, a few weeks before the end of the 2016-2017 fiscal year. It was then that investigators from the state auditor visited the cosmetology board offices.
In an audit of internal controls over the board's bank acccounts and cash receipts, released January 9, the state auditor reported its findings: chaotic office conditions and numerous procedural irregularities. Among the problems:
Cash, money orders, checks, etc., undeposited by employees for nine months, were found stuffed in drawers and filing cabinets. Receipts, with money attached, were left unsecured in desks and were not logged or accounted for when received. Many of the uncashed checks had expired months before and would be subject to fees if deposited. Employees questioned by auditors about the undeposited cash said that no employee knew how to enter receipts in the new system.
Cash appeared to be missing from several receipts. "Staple holes indicated that money had been initially stapled to the receipt and removed subsequently." Employees were unable to account for the whereabouts of the missing funds.
Receipt log books were lost or destroyed and cash receipts that arrived through the mail were not logged at all by employees of the board. No internal controls were in place so no audit trail was maintained and cash was not timely deposited.
The same employee who opened the mail was responsible for the bank reconciliations and preparation of deposit slips.
There was a "complete absence of board oversight" of daily operations of the board's employees, inadequate monitoring of the executive director,and no active role by the board in reviewing financial information, purchases, travel, etc.
Lax controls over travel and travel reimbursements were cited by the auditor as an additional problem. During the fiscal year under audit, the board reimbursed $141,000 in travel expenditures, representing more than 18% of the board's annual budget. Reimbursements to the board's executive director for travel expenses were approved by the executive director himself, with apparently no additional approval required from board members.
Twenty percent of a sample of travel vouchers examined could not be justified with proper support or documentation, and in some cases items that should have been purchased using standard procurement methods were bought and reimbursed via a travel voucher.
Alluding to possible criminal prosecution, the auditor recommended that its Investigations Division review cash receipt activity at the board to determine if theft of funds occurred. The director of the state auditor's Financial and Compliance Audit office commented: "The amount of loss of cash receipts and license revenue due to fraud, waste, abuse, and additional potential criminal activity is unquantifiable without a detailed, exhaustive forensic audit of Cosmetology."
The board responded to the audit January 29 with a report of the corrective action plan it had implemented beginning in July 2017, which includes:
Completion of 7,000 backlogged licenses by August 2017 and up-to-date processing since that date, with licenses processed and printed within three days of receipt at the office.
Ending the policy of accepting cash payments and requiring that deposits of receipts must be taken daily to the bank.
Complete separation of duties for opening the mail, copying mail, processing deposits, and making deposits.
Routine spot checks by the executive director to assure that payments are never left in the processor's work station, filing cabinet, or desk drawer.
A request for bids to secure the services of a forensic auditor.
A centralized booking system with a minimum of three staff members trained to process licenses.
Provision of copies of reconciled bank statements to board members, and regular updates on staff issues, license processing, reciprocity, and all other issues that arise in the office.