Conditions placed on license because of past mental health troubles do not implicate constitutional rights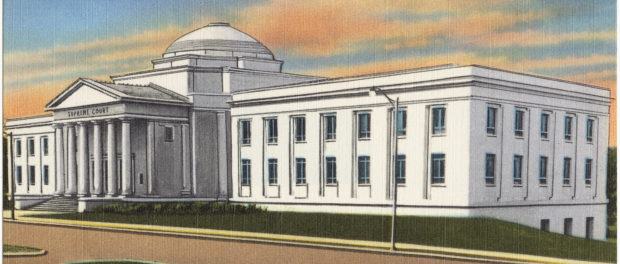 The U.S. Court of Appeals for the Eleventh Circuit held May 25 that a decision to place conditions on the license of an attorney with a history of mental health problems did not implicate constitutional protections and did not abrogate state's sovereign immunity from suit.
Renner v. Supreme Court of Florida
Attorney Sherri Renner was admitted to the Florida bar in 2005 with conditions on her license because she had a history of mental health issues. In order to be admitted, she signed a consent agreement to be placed on an indefinite probationary period, requiring her to check in for monthly assessments and to submit quarterly reports to the board detailing her compliance with that condition.
As part of the requirements to end her probation, Renner underwent an evaluation after a five-year period, but two psychiatrists recommended that she remain under supervision.
Following those recommendations, Renner chose to default on her license condition in order to trigger disciplinary action so she could seek judicial relief. Accordingly, the state's Board of Bar Examiners moved to discipline her and Renner replied by arguing that the conditions on her licensure violated the Americans with Disabilities Act. In September 2017, the Florida Supreme Court ordered the board to revoke her license. In response, Renner filed suit against the bar and the Florida Supreme Court in federal court.
A federal district court dismissed the case in 2019, holding that Florida's sovereign immunity under the Eleventh Amendment had not been abrogated for this case, and that, in Renner's constitutional allegation, her due process rights had not been violated.
Assessing Renner's argument that her claims were not subject to sovereign immunity, the court acknowledged that Title II claims under the Americans with Disabilities Act, which Renner had cited, do abrogate immunity, but only if they implicate Fourteenth Amendment claims, like a violation of due process. Unfortunately for Renner, the court held that the alleged actions of Florida's licensing authorities did not implicate constitutional protections and the sovereign immunity was not abrogated.
First, the court explained, the decision by Florida authorities to not remove the conditions on her license did not violate the Fourteenth Amendment because the conditions were imposed on a rational basis because of her past mental struggles. The requirement that Renner acquire the services of a psychiatrist was not irrational discrimination based on her disability and it was not a violation of due process because the Bar had provided her an opportunity to be heard once the five-year period had ended.
Finally her disbarment without a hearing for her failure to meet her probation conditions did not violate her due process rights because Renner did not actually contest the facts of her case, only the governing standard. "As an attorney, she was given a meaningful opportunity to be heard on the governing legal standard through the order to show cause and her response," the judges wrote.
Thus, she had no valid claims implicating the Fourteenth Amendment and the state's immunity was not abrogated. The Court of Appeals affirmed a ruling by a district court dismissing the case, and dismissed it for further proceedings.